In this post we look at why your muscles get tight with age and what you can do to improve your mobility.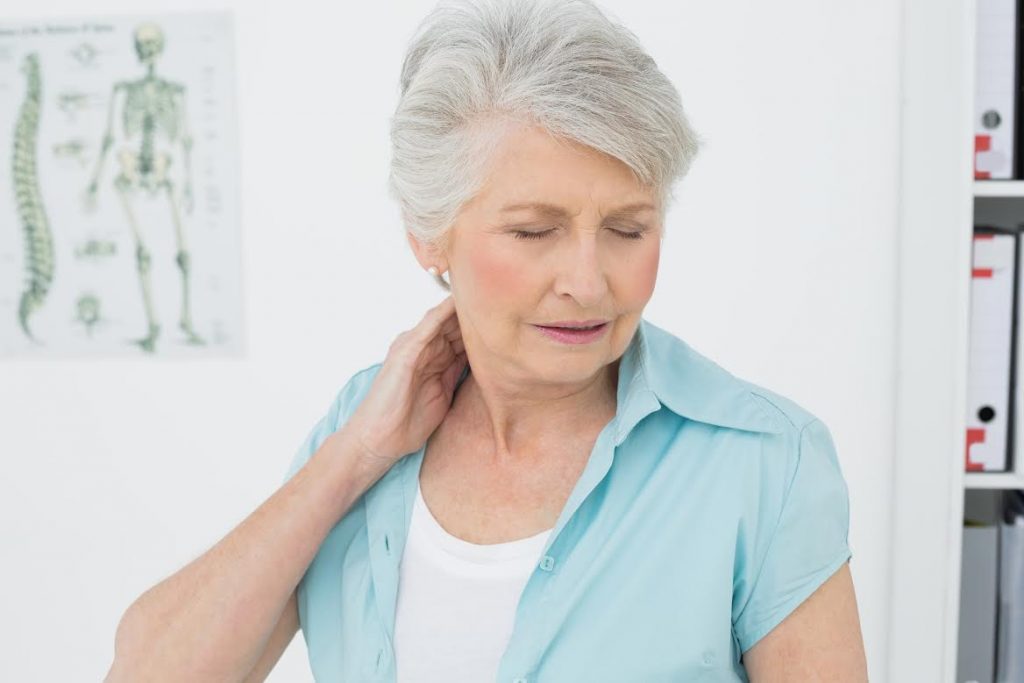 It's certainly a generalisation but we tend to move differently as we age. Our stride shortens when we walk, we find it more difficult to lift our legs when climbing up stairs and we are prone to stooping.
Overall we look more restricted in our movement.
Why do our muscles get tight as we age?
I've discussed before what tightness in the muscular system represents. In short it's a response to instability around your joints.
Think about how you move when your body is presented with an unstable surface, walking on ice for example. You tighten up right?
Your central nervous system (CNS) is aware of the instability and it's response is to increase tension in the muscular system to keep you safe.
As you get older there is a greater chance that some muscles won't be contracting as well as they could be.
When your muscular system is either overloaded, or more commonly under used, there will be a negative impact on the ability of muscles to contract.
This leads to more and more restrictions as your CNS will prevent you from moving into positions you have less muscular control of.
This is a vicious circle as the less you are able to move, the less you will want to.
Pain and disability may follow and this becomes an accepted part of what we call the ageing process.
Restrictions in movement are not inevitable however
In order to find an effective solution to a problem, you first need to understand the exact nature of the problem itself.
If you know the root cause of muscle tightness is muscle weakness, you can discount most of the common solutions to this issue. Many of which I'm sure you've tried anyway.
Will these techniques make you stronger?
1) Stretching.
2) Massage.
3) Foam rolling.
Absolutely not. In fact in some cases they will make you weaker.
So how can you reduce muscle tightness, improve range of motion and reduce the physical effects of ageing by increasing strength?
There is only one method that has consistently shown benefits in this area in study after study and that is resistance training.
The benefits of resistance training
If the benefits of resistance training were condensed into one easy to take pill, that pill would be prescribed by every single medical practitioner who wanted to help their patients. They really are that profound.
The key is knowing exactly how to administer the medicine and in what dose. This unfortunately is where there's a huge skills gap. One the exercise industry consistently fails to fill with its fad like approach to training.
Further information
Download our FREE comprehensive guide on everything you need to know about exercise at 50 and beyond.
If you'd prefer to seek advice in your local area, look for somebody who has been in the industry as long as possible.
As with the problem itself, you'll know you're on the right track if you're gaining range of motion and have less pain rather than more.