In this post we look at why the fitness industry needs to focus on the over 50s.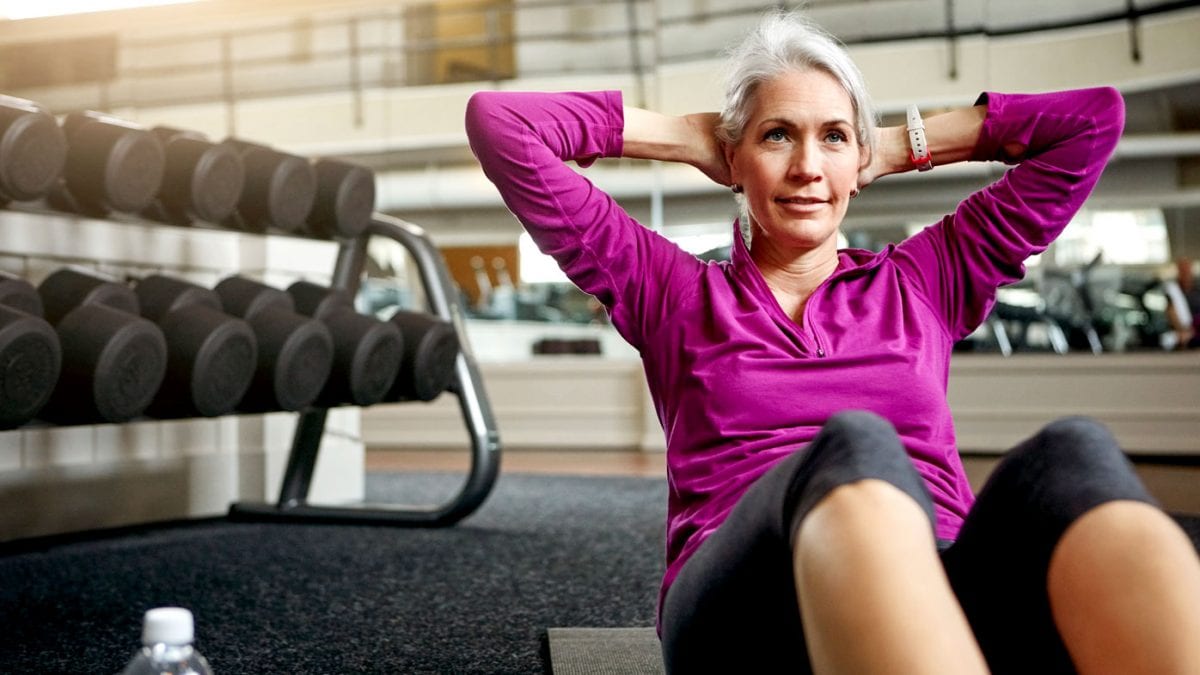 Do you remember physical education classes at school?
I do.
For me they mainly involved learning how to play team sports like football and rugby. To the observer this looked like bigger guys beating up smaller ones, in mud.
When we weren't playing sport, there was always running laps of the sports field.
This was known as a cross country run and usually performed in a gale force wind. Mud included as standard of course.
This was pure entertainment for the PE staff. Looking back I'm pretty sure they were taking bets on the winners and losers. It wasn't hard to predict as these were always the same kids.
Then it was all back to the ice cold shower block to navigate awkward pubescent nudity, whilst trying to avoid a towel whipping.
This is many people's first exposure to organised exercise. You either stumble upon a sport you're good at, or you endure it until the time comes when it's not compulsory.
Small wonder that when the opportunity arises to give it a swerve, many people do.
For a significant portion of the population, this is where exercise starts and stops.
Novice exercisers and injury rates
Many people's next flirtation with activity comes when they notice significant changes to their body. This is commonly weight gain, or difficulty performing everyday tasks such as playing with their kids, or walking up stairs.
This will likely provoke a gym membership purchase, or a commitment to running or something similar.
Needless to say after years of inactivity, their tolerance of exercise is low and they're susceptible to injury.
This is the precise moment they come into contact with the tiny percentage of the population who LOVE exercise.
The gym bunnies and jocks who have made exercise both their living and their lives.
People who didn't quite make the grade in professional sports, but nonetheless train like they did. And more importantly train others the same way.
It's a clash that for many will result in injury.
Statistics on injury rates for gym goers are eye watering to say the least. In a typical year it's estimated that 40% of regular gym users will experience an injury of one kind or another.
Novice runners don't fair much better either. Studies show the risk of injury is anywhere between 25% and 40% in the first year of running.
So here you have a large group of people who didn't think exercise was for them, have their worst fears confirmed.
This of course is played out against a backdrop of what can only be described as a slow motion public health crisis.
The health of our ageing population
Obesity rates are rising in the West, as are chronic diseases such as diabetes, high blood pressure and arthritis.
Astonishingly nearly 50% of adult Americans have at least one chronic disease. Whilst in the UK it's estimated 2 million Britons will be living with four or more chronic diseases within 20 years.
Despite this, advances in modern medicine mean most of us are living longer.
This is leading to soaring demand in another area of medicine however, orthopaedic surgery.
In 2017 the number of hip and knee replacement surgeries in England, Wales and Northern Ireland totalled 91,698 and 102,177 respectively, according to the National Joint Registry.
By 2035 it's predicted the NHS will be required to perform 439,097 hip replacements and 1.2 million knee replacements in England and Wales alone.
In short we're being kept alive for longer, but require invasive surgeries just to keep us moving.
We're not maintaining our bodies for our life expectancy and the gap between minimal levels of function and death is getting wider.
To use a car analogy, we've got people with 200,000 miles on the clock that require frequent and expensive garage visits just to drive to the supermarket.
It's my opinion that if we were to view exercise as the vital maintenance it is, rather than in the context of a sport that we're either good at, or not, many of us would be in a better situation.
This requires a rethink of how we introduce exercise to children, but also how we apply it to adults.
The fitness industry and the over 50s
The majority of exercise professionals are not trained to deliver exercise to the very people who benefit the most, the over 50s.
Health club operators largely ignore this demographic in both their offerings and their marketing, even though this group represents around 38% of the population in the U.K.
The exercise industry seems obsessed with providing services for people in their 20s and 30s. The bigger win for everybody would be to focus on those 50 and above.
Exercise applied intelligently can improve lives at any age, but for the over 50s it changes them.
Many of the conditions we associate with ageing such loss of strength and function, cardiovascular disease, type 2 diabetes and general aches and pains can be reversed with the right approach to exercise.
Equally the wrong approach can leave people feeling worse and wishing they hadn't bothered.
As the needs of our population changes, so should the exercise services that support them.
Summary
A colleague once said to me that the test of any personal trainer is whether you'd refer your parents to them. Sadly these individuals are few and far between.
The opposite should be true if we are to help our ageing population stay active.
This requires a change in focus within the fitness industry. Both in terms of education and the provision of appropriate services.
This post is the first chapter of our FREE guide to exercise at 50 and beyond.