In this post we answer a common question, when can I stop doing my rehab exercises?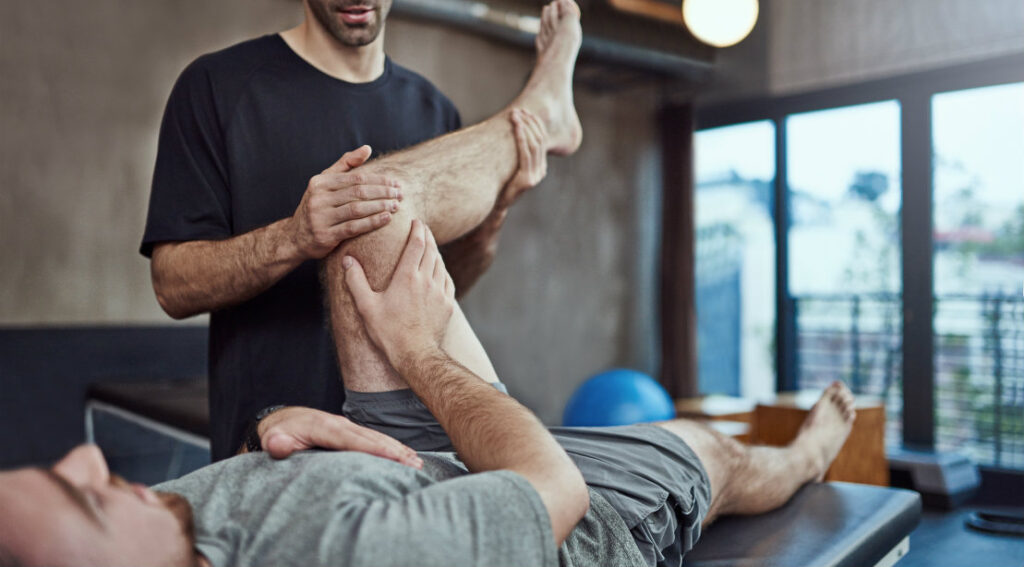 This is a question that frequently arises. If you've been doing rehab exercises for a while and you're feeling better, when can you stop?
First let's define what rehab exercises actually are. The goal of exercise rehabilitation is to restore function so you're able to continue or return to your chosen activities.
In cases where there's been actual tissue damage such as a muscle tear, this may involve waiting for the injury to heal before carefully strengthening the involved tissues.
In many cases however there's no trauma as such, just pain and discomfort which has slowly got worse over time. Most people will typically describe this as a 'bad back' or a 'sore shoulder.'
Nothing is broken or damaged but there's clearly an area of your body that isn't happy.
So let's say you had a back issue. You've been performing your exercises for a few weeks now and you're noticeably stronger. The unpleasant sensations which you originally sought help for have reduced and you feel like you're getting back to normal.
Now what?
The temptation is to think the issue has somehow been 'fixed.' Rather like a car that's been to the garage.
Ok let's press pause on that thought for a moment and look at some interesting studies.
What happens to your body when you stop training?
In 1966 five 20 year old men took part in what is now a famous study. They were subjected to 3 weeks of strict bed rest in an attempt to measure the effects of inactivity.
40 years on the same subjects were examined again to investigate the effects of ageing on the cardiovascular system.
The net proportional decline in their aerobic capacity for a period of 40 years of life was comparable with that experienced after 3 weeks of strict bed rest at the age of 20 (27% vs 26%, respectively).
Just to reiterate, 3 weeks of bed rest had a similar effect to 40 years of life.
Now of course you're not thinking of going to bed and not getting up again. You're simply done with your exercises and want to run or play tennis without having to keep going to the gym.
So what happens when you stop strength training?
This depends on who you are but typically you'll begin to lose strength in about 3 weeks.
If you're over 60 this might happen sooner and if you've never trained before you'll return to your starting point faster.
This might also be dependent on the original condition of the area.
Remember when it was difficult to even feel the muscles you were attempting to focus on? This was because your central nervous system (CNS) needed time to improve its ability to contract them.
Situations like this may return to baseline quicker.
Can you see where I'm going with this?
Rehab exercises are designed to improve function just the same as any other exercises.
If you don't continue training and your muscular system begins to lose function, it may well lose function in the areas that are weakest first.
As a result it's possible you'll begin to feel the same sensations that prompted you to seek out a rehab professional in the first place.
Does this mean you're back where you started?
Not at all but this is a signal your muscular system requires attention and you need to get back to regular gym visits.
I encourage everybody I work with to make resistance training a regular part of their lives.
Some people may regard this situation as a little bit depressing. You do all that hard work only to have it disappear in a matter of weeks.
Look at it this way though, your body has become your personal trainer and its message is clear, get to the gym.
Many people don't get this message until further down the line when it's harder to make improvements.
Everybody needs to maintain their muscular system with regular resistance training. Those that don't will lose function quicker.
Be thankful you're getting the message now.
Summary
We are never the same people from one day to the next.
We're continually adapting to our environment in a fluid process. Our bodies won't waste energy maintaining muscles that aren't being used.
Keep challenging your muscular system to stay healthy and free of pain.