Take 98 people who have never had back pain and scan their spines.
What do you think you would find?

Perfect looking images? Not so.
Researchers at Hoag Memorial Hospital in California found that 64% of people who had never complained of back pain, had an intervertebral disk abnormality at one level and 38% had an abnormality at more than one level.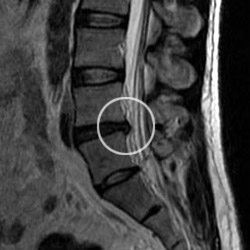 This finding agrees with other research in this area which suggests there is no clear correlation between what is found on an MRI scan and a person's symptoms. It may just be a coincidence that people who have back pain also have disc bulges.
We have helped many people who have had both back pain and disc bulges. Following a course of Muscle Activation Techniques (MAT) sessions and regular resistance training they are now pain free and enjoying training.
The point is this, no matter what the images show, you still need a functioning muscular system to control your joints. In our experience it's this that leads to a healthier, stronger, pain free you.