In this post we look at potential solutions for shoulder and neck pain and explain why upper trapezius stretches may not be the answer.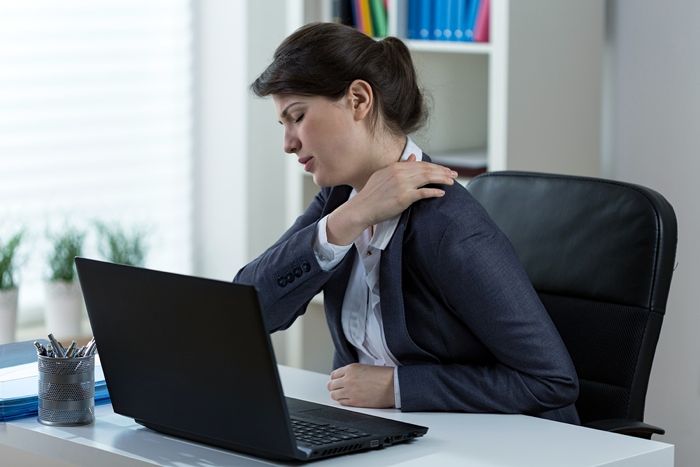 The upper trapezius muscle takes a lot of stick from rehabilitation professionals.
It's usually blamed for the neck pain you get when sitting at a desk all day.
In most cases it's also the prime suspect when you're unable to turn your head without pain.
Massage therapists love digging into it and in physiotherapy text books there's plenty written about how to release it.
The problem, as I identified in a previous post, is that research shows in most people with mechanical shoulder and neck pain, it's underactive.
Not tight, not overactive, quite the opposite; it's not doing much at all.
There are two main reasons for this situation
Firstly the intuitive sense that the area which is hurting must be the source of the problem. This is not always the case.
The thing that feels tight is usually not the problem but a solution to the problem.
Secondly, some of the research that's taken place into this subject has been flawed.
Researchers attempting to decide whether upper trapezius is overactive or tight in people with shoulder and neck pain, were placing their measuring devices in the wrong place.
In a classic case of mistaken identity, researchers receiving EU funding were required to place their electrodes in an area of the body that was likely to receive cross talk from another muscle, the levator scapulae. Their machines were therefore most likely recording data from both.
Upper trapezius exercise
In the majority of clients I see for shoulder and neck pain upper trapezius is weak. Stretching it or massaging it would therefore be counterproductive in these cases. Improving its function may help however.
The trapezius muscle consists of three different functional units. The upper portion originates from your head and the top of your neck, before descending to attach to your clavicle or collar bone.
Try using the exercise below to improve its performance. Keep the effort level low and focus on your upper trapezius. If you experience pain try reducing how high you lift your shoulder.
You may also find this detailed post on how to rehab shoulder issues useful.