So your injury rehab programme isn't going particularly well and you're starting to look around for answers. Excellent, you've come to the right place.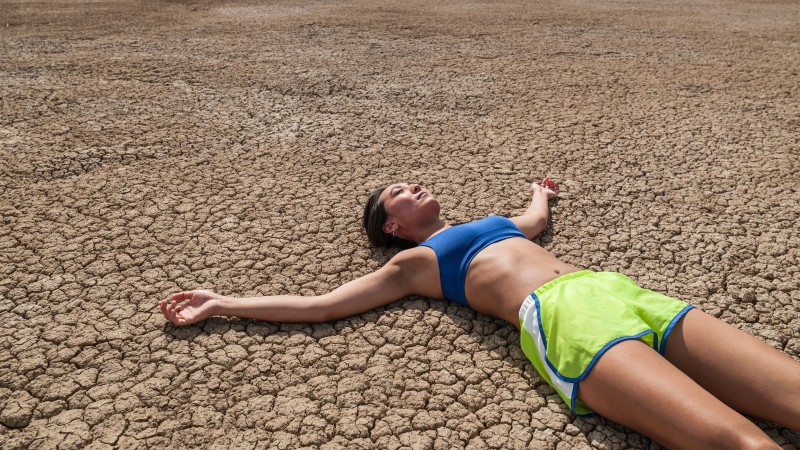 Here are the top 5 injury rehab mistakes every runner makes.
Stretching.
Knee pain? Stretch your hamstrings. Back pain? Stretch your hamstrings again.
Achilles tendon hurting? Stretch your calves and your hamstrings.
Argh.. If I had a pound for every time I heard stretching being given as a solution to any and every ailment I would be living in a bigger house and driving a faster car.
It doesn't work and there is very little evidence to suggest it does anything other than increase range of motion. Great if you're in the Cirque du Soleil, rubbish if you want to get back running again. If you want to read more try this and this. If you're still not convinced try this.
In summary, if you've been stretching for a while and you're reading this then it hasn't worked so you may as well stop.
Foam rolling.
Foam rolling seems to be the new stretching. It too has been given mythical status in injury rehab circles despite very little supporting evidence.
Something hurting somewhere? Roll it. I guess you've been crushing your IT band right? You've probably also had a go at your calves, quads and hamstrings. Make any difference? Unlikely. And why would it?
Your IT band is like steel. Crushing it with a piece of foam will do nothing to change it's length as research has shown. Crushing muscle is also potentially injurious and will certainly do little to improve it's ability to contract.
Either throw your roller away or put it to good use by staging mock sword fights with your children / partner.
Working on magic muscles.
Have you had a rehab professional describe your issue in terms of good muscles and bad muscles? Short and tight muscles and weak and long ones?
Have you been doing lots of exercises that look like this? Any change? Again unlikely.
Of the 650 muscles you possess why would your situation only be the result of handful of them being weak? This makes no sense and is purely related to studies on people with the same injury as you. Could it be that different weaknesses can lead to the same injury? Could it also be that weakness in other muscles is also contributing to your lack of progress? Yes is the answer to both.
Multi joint exercises.
So you've been working on a couple of magic muscles and crushing others with your foam roller. Now it's time to introduce resistance exercise to get stronger. What exercise does everybody start with? The single leg squat! This is rather like training for a marathon and on your first run attempting 26 miles.
The single leg squat is an advanced exercise and is not a good starting point for anybody attempting to get stronger for running. Exercises that involve multiple joints just give your nervous system the opportunity to compensate around your weaknesses. You will simply strengthen what is already strong and by comparison your weaknesses will get even weaker.
In order to accurately see where you're at you need to work in as much isolation as possible and that means single joint exercises where possible.
To feel the difference and if you can do so without pain, try jumping on a seated leg extension machine at the gym. Perform one slow and light set to fatigue. Did you ever feel your quads work like that in a single leg squat? Exactly.
More invasive procedures.
When conventional rehab has failed, as it does for many runners, you will most likely be given a corticosteroid injection option. These injections are powerful anti inflammatories and whilst they may provide temporary relief, in the long term they are unlikely to resolve your issue.
A 2010 review in The Lancet of almost 50 studies on Cortisone found that whilst it provided temporary relief, in the long term it was actually detrimental to recovery. People who did nothing were actually in better shape after 6 and 12 months.
This should not be surprising. The earliest clinical trials in the 1950s showed that while cortisone reduced symptoms in all their subjects, over half had their problem back within 6 months.
Summary.
Having a running injury can be a frustrating time. Especially when you're being passed from one expert to another who each finds a new reason why you're still in pain after all this time.
Don't lose heart. The well meaning advice you've been given this far and the interventions you've tried are deeply flawed. I know I've used all of them.
Ultimately the reason why you're in pain is because at some point there was a mismatch between what you were asking your body to do and what it was capable of. The answer therefore must be to improve your capabilities. Always have this in mind when assessing the usefulness of any intervention. How will it make you stronger?
If you'd like a different perspective on your injury, book a free consultation using my contact form.