The goal of my work is to show you how resistance training, done right, can transform your body and improve the quality of your life.
Research shows that resistance training can help you recover from injury, improve athletic performance and help you avoid future injury.
How you set up and perform the exercises is the key to your success however.
---
How to use resistance training to recover from injury and improve performance : Lower body exercises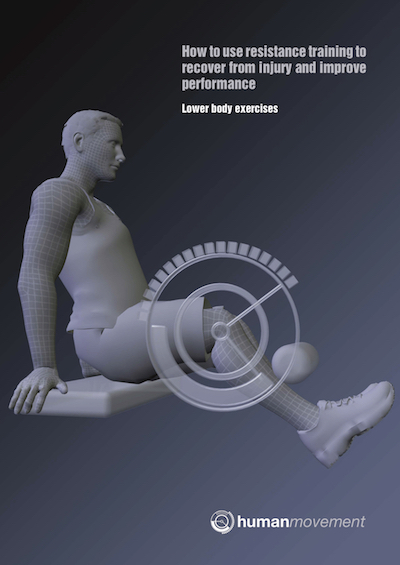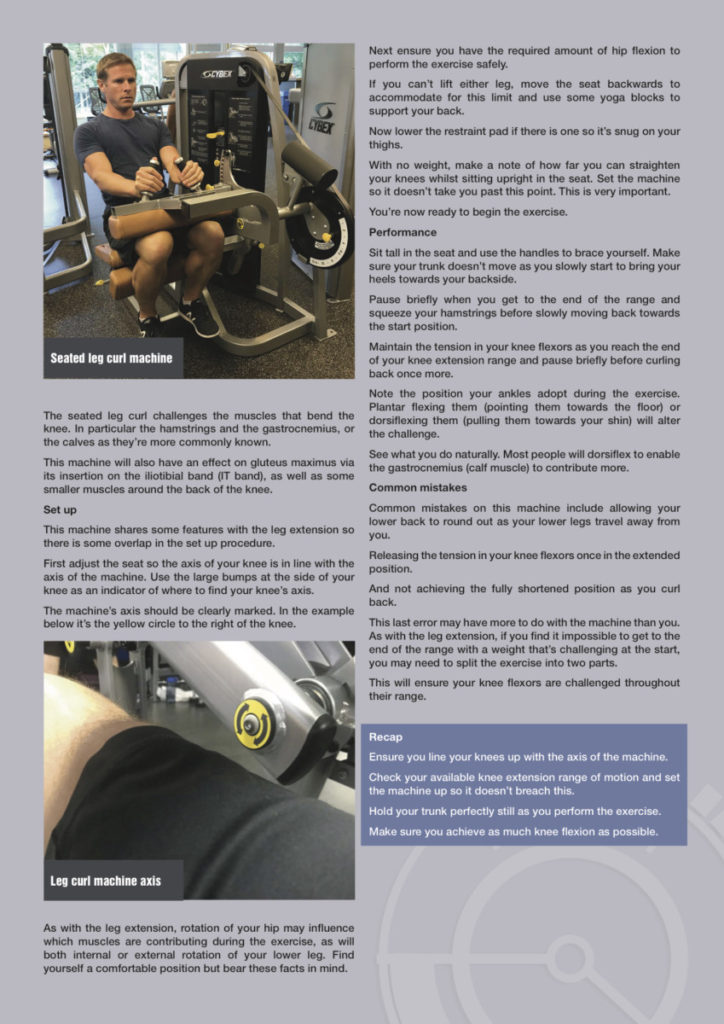 This guide will give you both the general principles and the precise instructions required to make common lower body gym exercises work for you.
Whether you want to rehabilitate from injury, improve your sports performance, or just get stronger for life, this information will help you do it in the safest, most effective way possible.
Detailed instructions are included for the following exercises:
Leg extension machine
Seated leg curl machine
Seated hip abduction machine
Seated hip adduction machine
Leg press
Calf raises on a leg press
Also included are exercises for ankle dorsiflexion and hip flexion. Both critical and often overlooked motions.
This guide distils over 15 years experience of helping people like you both recover from chronic injuries and get stronger for their sport.
Get it now and start making progress.
---
"Like most endurance athletes I didn't much bother with the gym. After I succumbed to injury, Paul recommended I use resistance training machines, the leg extension and hamstring curl chief amongst them.Once I'd learned how to use them properly I saw rapid strength improvements. This helped hugely with my injury but also had the benefit of improving my performance on the bike, even at a time when I wasn't getting the miles in. Strength training is now a key component of my training throughout the year."
Ed Crossman
Triathlete and Entrepreneur
"Paul's approach makes so much sense: strengthening the correct muscles ensures you have the support you need to recover from injury and improve performance. This guide gives you both the principles and the specifics to make a fundamental change to how you approach resistance training."
Lucy Fry
Health and Fitness Journalist and Author
"The PDF has been genuinely useful – I found it simple, accessible, practicable, well researched, refreshingly BS-free."
Sam Russell
Corrective Exercise Specialist, UK
"I had been suffering from pain in both my knees for several years following surgery. The physios I saw gave me the same exercises which made no difference. This guide gave me all the information I needed to get back in the gym and get some strength back in my legs without making things worse. I'm still not 100% but next month I'm off to the Himalayas for a cycling trip. Something that would've been out of the question this time last year."
Wes Hodgson
Perth, Australia