Daniel Agger's story of anti inflammatory drug use is a shocking one. The Danish defender recently spoke openly about his dependency on medication in order to continue to play with back pain.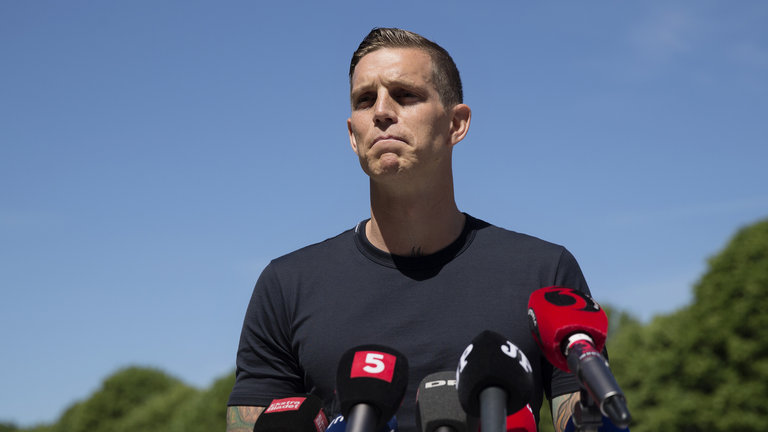 Having left Liverpool, Agger moved back to his home club of Bronby. He remembers little of the game where it all fell apart.
He was substituted 29 mins into the first half and collapsed in the changing room. This was due to an anti inflammatory overdose. The use of which had become as routine to him as putting on his boots.
Agger's replacement at Liverpool, Dejan Lovren has discussed his need to take pain killers before every match in order to cope with his back and Achilles' tendon injuries. It seems little is being learnt.
Why footballers take pain killers.
Much is written about the issue of performance enhancing drugs in sport. The bigger issue may well be the legal drugs that players feel they need to take just to play.
There are multiple reasons players find themselves in this situation.
John Brewer the former FA performance director has made some sensible comments on the subject. The issue in his eyes being the pressures of the modern game.
Clubs invest millions in players and there is a conflict of interest between the medical staff and the needs of the team to see that investment recouped. Players naturally feel obligated to contribute, even when their long term health is at stake.
There is another factor at work here however, that is the approach many clubs have to the injuries themselves.
Injury rehab in football.
In a British Journal of Sports Medicine article, this approach was highlighted via the study of a Liverpool player who had suffered multiple hamstring tears.
In what was meant to be an example of how to rehab recurrent hamstring strains, the study itself looks more like a how not to.
The player, who I believe was Glen Johnson, receives an epidural as a first port of call when he complains of hamstring tightness during training.
Yes you read that correctly. A drug that enables a woman to pass the equivalent of a bowling ball out of her vagina without pain, is given as a remedy for hamstring tightness. And not once but twice.
What follows is a 'throw the kitchen sink at it' approach which, had it been suggested for an animal, would probably not have passed an ethic commitee's scrutinisation.
I'm not suggesting that this is standard procedure in football. If however this kind of approach is being shared as a guide to dealing with such injuries, what else might be going on out there?
Assessing the impact injury has on the muscular system.
Injury rehab is subject to biological processes that are difficult to hasten. It takes the body a specific amount of time to repair injured ligaments, tendons and muscles.
What can be improved upon however is the analysis of the impact injury has on the rest of the muscular system.
Like medicine in general, sport's medicine is still very much symptom focused. If you have a hamstring strain then every effort is made to make that hamstring more durable.
Whilst there may be a nod to core stability work or global tests of strength in the area of injury, a framework for assessing the likely causes and consequences of injury is still lacking.
This, together with the time constraints involved, inevitably leads to an insufficient resolution. The player involved usually having to play with pain and open to further injury. Hence the requirement to self medicate.
Summary.
I don't pretend to have all the answers to what is a complicated subject.
Players continuing to play with pain is counterproductive in the long term and a risk to their long term well being.
Surely a better way needs to be found.