In this post we look at the evidence that suggests exercise can improve back pain and what the most effective exercises are.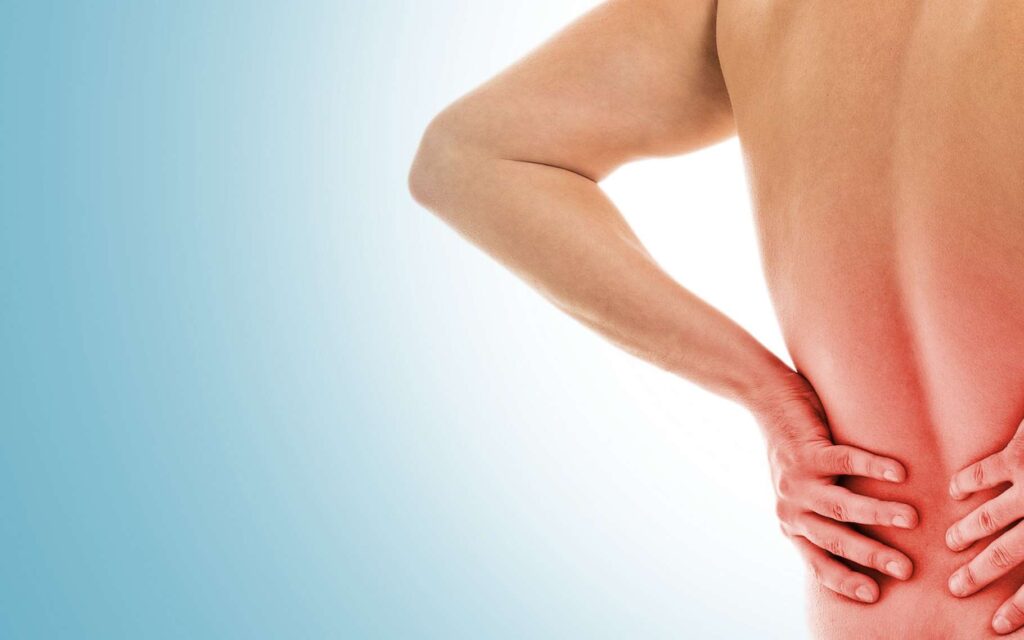 If you experience back pain you may have tried various therapies without much success. 

There's also a strong possibility you've been given exercise in one form or another as part of your treatment.

The question is, did it work?

The fact you're reading this suggests it might not have.

This can be confusing and leads many people to believe either exercise isn't for them, or they have something more serious wrong with their back.

There are some good reasons why exercise may not have worked for you however.
Let's first define what type of exercise we're talking about here. Exercise is a broad term so we need to be more specific.

Whilst some practitioners will simply advise you to get more active, the type of exercise I'm going to discuss here is that which is typically prescribed by rehab professionals. This will probably include some of the following.

Stretching
Any approach to back pain will typically involve stretching. Stretching your hamstrings is usually top of the list, along with your calves and maybe even your back itself.

I've covered the issues with stretching in previous posts but suffice to say if you've been doing it for a while, you'll know it doesn't seem to promote long term changes.
Whilst you might feel some relief immediately after stretching, the discomfort you feel usually returns.

Motor control exercises
These are exercises where you spend a great deal of time trying to subtly activate some muscles, whilst at the same time ensuring others remain relaxed.

They remind me of party games like trying to pat yourself on the head whilst simultaneously rubbing your stomach. Just not as fun.

Most people lose patience with this type of thing which is understandable.

I spent many hours with my fingers in different parts of people's anatomy, trying to help them contract a magic muscle which would instantly cure their problems.

This rarely occurred.

Whilst there's certainly value in the conscious control of muscles during exercise, what these exercises lack is the application of any substantial force. This means muscles don't get stronger, which seems to be important in reducing the incidence of back pain.

Working on your abdominal muscles and not your back
How many times have you been told that a strong core is important in reducing back pain?

Quite a few I would bet.

When people talk about the core they usually mean the muscles of the abdomen or stomach.

Hence why everybody uses the plank exercise in an attempt to 'protect their back.'
Whilst working on your anterior trunk muscles may provide some benefit, it won't do much for the strength of your back.

Just as working on your biceps won't do much for your triceps. You're focusing on the wrong side of the axis.

To get your back stronger you'll need to work on… your back.

So called functional exercises
How about exercises that seek to recreate manual labour such as the wood chop?
Have you tried those?

These inevitably involve a cable machine of some type as a wood chopping machine hasn't yet been built for a gym.

Whilst they may improve your ability to fell trees, they don't do much for back pain.
There's simply too much going on. The more muscles being used, the greater the opportunity your nervous system has to programme movement around weak areas.
There's very little chance your back will get stronger with this type of approach.

45 deg back extension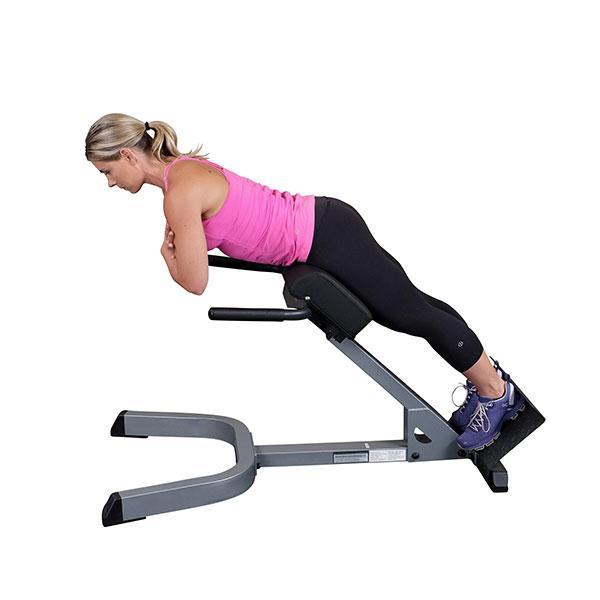 OK we're getting warmer with this one but it depends on how you use it.
The potential issue is that your lower back muscles are relatively weak compared to the muscles that extend your hip, namely your hamstrings and your Glute max.
This is especially true if you suffer with back pain.

If you set the exercise up so you pivot around your hips (think waiter's bow). then your hip extensors will dominate the movement. If however you ensure all of the motion is occurring around your lower back, it's possible to create a training effect in your lumbar spine muscles.

Isolated lumbar spine extension
This is considered the gold standard in lower back muscle training because it seeks to remove your body's ability to compensate around your lumbar spine muscles.

The MedX version of this exercise does this by using an elaborate restraint system that fixes the pelvis in place. This prevents your pelvis from moving and your hip extensors from contributing to the motion.

These machines are difficult to find in conventional gym environments but the principles can be borrowed and applied with a cable machine, a weight bench and some imagination.

The bigger picture
The 80% success rate of improving back pain with isolated strengthening of the lumbar spine extensors suggests this is a large piece of the puzzle.

It's worth noting however that weakness elsewhere in the body may also contribute to back pain. In particular at the hip and lower leg.

A broader strength training programme may provide a benefit not only to back pain but general musculoskeletal health as well.

Summary
The evidence suggests that isolated strengthening of the lower back muscles is the most effective approach to back pain.

This collection of over 50 studies demonstrates the results that are possible, even with individuals who have been recommended surgery.

The mechanisms by which isolated strength training reduces back pain aren't exactly clear at this stage. What is clear however is that it works and unless you've tried it, you can't really conclude that exercise isn't for you.