The American College of Sports Medicine has published guidelines on choosing running shoes and recommends runners avoid buying motion control shoes.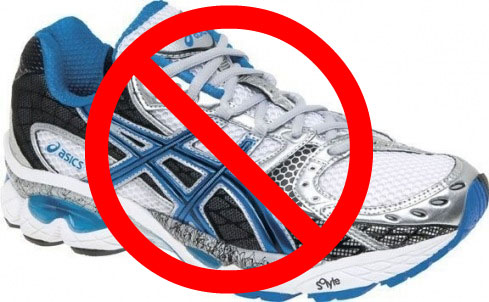 This is the first time, to my knowledge, that such a large organisation has entered the debate on motion control shoes and taken such a strong stand.
We have previously discussed our findings that anti-pronation shoes can cause muscle weakness and have recommended for some time that runners choose shoes that allow their feet to move as they were designed to.
The ACSM add that 'a shoe should not do the work of the foot by providing excessive cushioning and lots of extra support in the arch'.
And that 'stopping pronation with materials in the shoes may actually cause foot or knee problems to develop'.
I would add that for those of you looking to move away from motion control shoes, or indeed orthotics, the change must be incremental and be managed with care.
Start walking in a more neutral shoe and build from there. It may take some time before the muscles in your feet and ankles are able to cope with the extra work.