If you're looking for the best exercise to activate your gluteus medius muscle, I'm going to show you exactly what to do and why.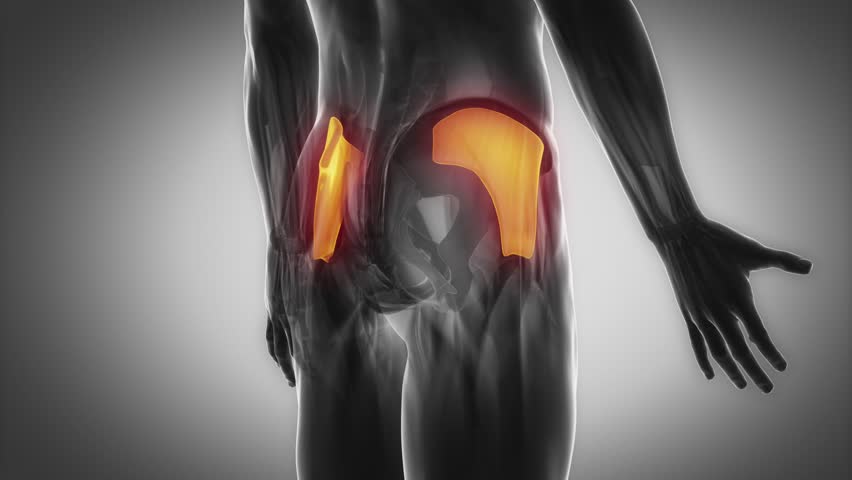 Weakness in the gluteus medius (GM) has been associated with many injuries including ITB friction syndrome, patellofemoral (knee) pain and even ankle instability.
Most exercises that target GM are usually isotonic, meaning the muscle is either shortening or lengthening. This is not the best way to improve a muscle's ability to contract. Which is what we really mean when we talk about 'activating' a muscle.
I spent a significant amount of time in the early part of my career attempting to coach my clients through exercises like the clamshell with minimal improvement. Merely using a muscle is not the same as improving it's ability to generate and sustain a contraction.
Switching to isometrics some years ago was a game changer in terms of improving outcomes for my clients. This is because isometrics improve the communication between the muscle itself and the central nervous system.
So what are isometrics?
Isometrics are muscle contractions without movement. Performing them gently in the muscle's shortened position will provide benefit throughout the range.
Not only will you feel the difference, you will see the difference as your range of motion improves.
Start in the position shown below. Slowly slide the target side leg directly out to the side into abduction as far as it will go.

Use the middle fibres version to begin with. This is achieved by ensuring your knee is pointing towards the ceiling throughout.
I find using a kettlebell or similar around the outside of your lower legs on both sides works best. One provides a stimulus to the working side, whilst the other acts as a brace from which to push from.
With no more than 30% of your available strength, push out into the kettlebell as if trying to take your leg further to the side.
You should feel your GM contracting as you do so. Hold for 6 seconds and then relax.
Bring the leg back to the centre position, rest for 5 seconds before slowly sliding it back out to the side again. You may need to move the kettlebell further out as you gain more range of motion.
Repeat this process a further 5 times resulting in 6 sets of 6 second pushes.
Congratulations! You have just improved the function of your gluteus medius.
Summary.
Performing an exercise that in theory works a particular muscle is not the same as ensuring it does.
Precision isometrics produce the best results because they are accurate and improve the communication between the muscle itself and the central nervous system.
For a post on how to activate your Glute Max go here.